Visit Our Animal Hospital in San Diego for Pet Dental Care
Although most of the emphasis is placed on keeping pets healthy in general, neglecting your pet's dental care can come at a major cost. Nevertheless, many pet parents are not advised of this until it's too late. If you are a resident of San Diego who is seeking healthcare services for your furry companion, then visit Tierrasanta Veterinary Hospital. We can give your pet the care that he deserves to maintain good dental health.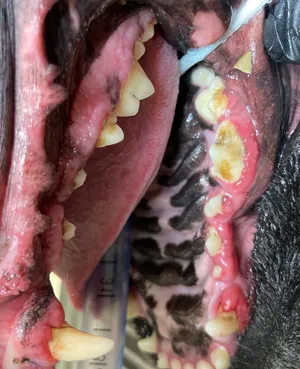 Similar to when humans go to the dentist for a dental checkup, pets must also have regular visits to the veterinarian to

assess and fix all their dental issues. While many people believe that pets are supposed to have bad breath, this is actually a telltale sign that they are already suffering from a disease and needs to be seen by a veterinarian immediately.
Benefits of Pet Dental Care
Prevent Dental Disease

: As mentioned, if your pet has bad breath, it is a sign that oral disease has occurred. If it is left unchecked, the problem can progress to cause issues like chronic pain, inflammation, loss of teeth, and more. Additionally, your pet can become lethargic and even avoid eating his meals or chew on bones or favorite toys. Regular dental care prevents all of these issues.

Protect Overall Health

: In addition to bad breath and dental disease, neglecting your pet's dental health can lead to an array of health issues. For instance, the build-up of plaque can have a negative impact on the kidneys as well as the heart.

Safe and Effective

: Although you may be worried about your animal undergoing dental treatment, the pet dental care realm has been around for quite some time. Moreover, veterinarians provide pets with anesthesia to allow them to work uninterrupted and to eliminate the pain being caused to the pet during the process.
Don't Delay to Give Your Pet the Care He Needs to Have Good Dental Health
Overall, if you are a pet parent in the San Diego area that concerned about your pet's dental health, you don't have to be. Call (858) 292-6116 or email our animal hospital to make an appointment to have your pet's dental health assessed. Subsequently, our veterinarian at Tierrasanta Veterinary Hospital will create a personalized treatment plan if necessary, as well as discuss the habits and products you can implement into your pet's oral hygiene regimen to ensure his dental health remains as good as it can, for as long as possible.