Vaccinations play an essential role in the health care of every cat. Cats require core and non-core vaccines that promote health and wellness. The specific kinds of vaccines your pet needs will depend on its lifestyle, but you can take preventative measures to help your cat live a long life. Tierrasanta Veterinary Hospital provides cat vaccinations in San Diego, CA. If you are thinking about getting vaccines for your cat, there are a few things you need to know first.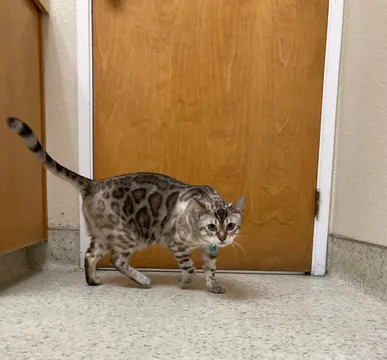 Veterinary Care Begins in the First Weeks of Life
The first vaccinations your cat needs are among the most important. Between the ages of six and eight weeks, your cat should receive its first set of vaccines. After that, your cat will need several sets of vaccines in its kitten years, and after the first year of life, your pet will need annual vaccines.
Core Vaccines
A cat's core vaccines are those that are the most necessary for your pet's health. They are the vaccines that our vet recommends for all cats, and they are often required annually. The rabies vaccine is one of the most important core vaccines. Rabies is fatal, and there is no cure. It spreads quickly, which is why vaccines are crucial. The FVRCP vaccine is also important because it defends against a variety of conditions, including panleukopenia, calicivirus, and rhinotracheitis. These are serious health conditions that can spread quickly from cat to cat, which is why prevention is so important.
Non-Core Vaccines
Some vaccines are not necessary for all cats. They are often recommended for cats that go outside or spend time with other animals. If you have a pet that occasionally goes outside, you should consider other vaccines. The Bordetella shot is a non-core vaccine. If your pet stays in a boarding facility or goes around other cats, you should consider this vaccine. It can prevent a condition that spreads commonly in boarding facilities and pet daycare centers.
Make a Veterinary Appointment for Cat Vaccines
Vaccines are typically administered during a routine exam. When you bring your cat to our office, we will assess their medical history and current health to recommend the vaccination schedule your pet needs. Our team at Tierrasanta Veterinary Hospital in San Diego, CA, is dedicated to providing pets the care they need at any stage of life. Call our clinic today to set up an appointment so your pet can get the vaccines and care that it needs.