Pet Microchipping
At Tierrasanta Veterinary Hospital, our San Diego vet provides the health and wellness services your pet needs at all stages of life. One of the many services we're able to provide in our office is that of microchipping, which we highly recommend for dogs and cats. Specifically, microchipping your pet increases the chances that he or she will be successfully recovered and reunited with you in the event that he or she goes missing.
A microchip is about the size of a grain of rice and can be embedded underneath your pet's top layer of skin. This chip then contains a unique ID number that is linked to your contact information and other important information about your pet.
So, why should you go out of your way to microchip your pet, anyway? Maybe your pet already has an ID tag that he or she wears on a collar. What you might not realize is that pets often lose their collars when they go missing, which means even if your pet is found, the person who finds him or her may not have a way of getting in touch with you.
When your pet is microchipped, you never have to worry about this scenario because all it takes is a vet or shelter worker with a microchip scanner to obtain your contact information and reunite you with your pet. Many pet stores these days also have microchip scanners for this reason.
What to Expect at a Microchipping Appointment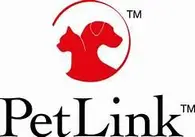 You can schedule a microchipping appointment with our vet or request to have it done at your pet's next health and wellness exam. Either way, the process of microchipping a pet takes just a few moments. Our veterinarian will inject the microchip underneath your pet's skin, very similar to the process of administering a vaccine. Your pet will feel no more than a quick pinch during the process; the side effects are minimal and include pain or swelling around the injection site, which usually fades away within a day or two.
After your pet's microchip is placed, you will be instructed to register your chip with the microchip company itself. This is where you will provide all your contact information and other information about your pet. If you ever move or change your phone number, you should also call the chip company to update this as soon as possible.
Questions? Call Our Tierrasanta Veterinary Hospital In San Diego, CA Today!
If you're ready to schedule a microchipping appointment for your pet or have any more questions about the process, feel free to give our San Diego vet a call today. You can reach Tierrasanta Veterinary Hospital at (858) 292-6116.