Tierrasanta Veterinary Hospital Offers Heartworm Prevention
Heartworm disease is an animal health problem that is caused by microscopic worms that are transmitted through the bite of a mosquito. The disease can make pets very sick if not properly treated. Fortunately, preventative medications are available to prevent heartworm disease in pets. At Tierrasanta Veterinary Hospital in San Diego, CA, we offer testing and preventative medications to protect against heartworm disease. Click the below images to view preventatives on our online store!
Protection for Dogs! Protection for Cats!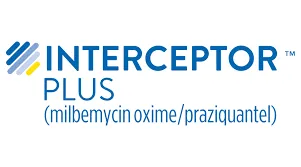 Understanding Heartworm Disease
Heartworms are parasitic worms that can live in the bloodstream of animals. A mosquito bites an infected animal and then transmits the worm to the next animal that is bitten. These microscopic worms travel through the animal's bloodstream to the heart and lungs, where it begins to grow and reproduce, filling the animal's organs. Gradually, the animal's heart and lungs are unable to function normally, and the animal sickens and may even die.
Symptoms of Heartworm Disease
In the early stages of heartworm disease, the animal may show no symptoms. However, as time passes, your pet may develop a persistent cough, may lose weight and be reluctant to engage in normal exercise. Trouble breathing and fatigue after mild activity can occur. In the final states, a great number of worms can block blood flow through the heart. If your pet is diagnosed with heartworm disease, the veterinarian will administer medications to eliminate the worms, antibiotics and enforced rest to help the animal to recover. In some cases, surgery may be necessary to remove the worms.
Heartworm Prevention Options
Veterinarians recommend taking heartworm medication throughout the year. These medications are available in an oral form that is administered once each month, or in an injectable form that offers protection for six months. These drugs are highly effective in preventing heartworms from getting a hold inside your pet's body. Before providing the medication the vet will do a blood test to determine if the animal is infected. If the test is positive, veterinary treatment will be needed to eliminate the heartworms. The preventative medications alone are not sufficient to completely eliminate heartworms if the animal already has them.
Make Tierrasanta Veterinary Hospital Your Veterinarian in San Diego
Dr. Schexneider and the team at Tierrasanta Veterinary Hospital are dedicated to providing quality care for all their patients in San Diego, CA and nearby communities. Our animal hospital offers many services, including exams, vaccinations, diagnostics, surgery, dental care, boarding and daycare. Call Tierrasanta Veterinary Hospital today at (858) 292-6116 to make an appointment to learn about the medications that can help protect your pet against heartworm disease.