Tick & Flea Prevention in San Diego
If you're searching for a veterinarian in San Diego who can help you with flea and tick prevention, our Tierrasanta vet can quickly examine your pet and advise you on the best types of treatments that can keep your pet flea and tick free. At Tierrasanta Veterinary Hospital, flea and tick prevention is something that we deal with routinely, so we are experts at administering effective treatments. We also make sure that our pet parents are educated on the best ways to avoid flea and tick infestations in their homes as well as on their pets.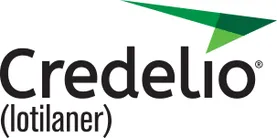 Why Flea & Tick Prevention is So Critical for Cats & Dogs
Preventing ticks is an essential part of keeping your pets healthy. Fleas and ticks are some of the most common complaints that pet owners have about taking care of their animals. The task of preventing or treating infected pets may be cumbersome and sometimes expensive but the well-being of your pets depends on keeping them safe from parasites. In addition to being extremely uncomfortable for pets, fleas and ticks can carry diseases that get passed on to your pets. Sometimes the diseases are passing infections, but in some cases, external or internal parasites may lead to serious health conditions, or even fatal diseases.
Different Types of Flea & Tick Prevention
There is a wide variety of flea and tick treatments on the market. On your own, it may be difficult to decide what's best to use for your particular pet, but your vet can help you choose wisely. There are sprays, spot-on treatments and oral medications that your pet can take to help prevent or eliminate fleas and ticks. Many of the spray-type treatments can be purchased over-the-counter in any pet supply store. Oral medications or shots, however, can be given to your pet by the vet during an office visit. If your vet recommends ongoing treatment or medication, you may have to give it to your pet yourself at home on a specifically outlined schedule.
When Your Pet is Past the Point of Prevention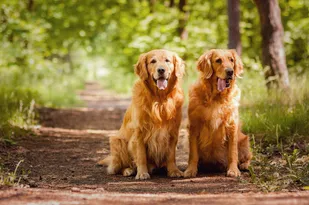 Sometimes, even with preventative measures in place, pets and households may experience a flea and tick infestation. When this happens, it's important to get your pet thoroughly treated first. Consult with your vet to find a highly potent and fast-acting medication and then move on to treating your home. It will definitely take some diligence, as you will have to remove and launder -- in very hot water -- all of the rugs, bedding and fabrics that have been in the infested area. A combination of vacuuming and Fogger-type treatments will also need to be used together to ensure that not only the fleas and ticks are destroyed, but their developing eggs as well.
Our San Diego veterinarian is well equipped to handle flea and tick problems before or after they occur. In addition to administering medications to prevent parasites, we also provide vaccines for both dogs and cats. The various groups of vaccines are helpful in preventing the diseases that can occur as a result of your pet being bitten by a disease-carrying insect. Call (858) 292-6116 today!