Conditions Treated at Tierrasanta Veterinary Hospital in San Diego, CA
Are you looking for a great animal hospital in the San Diego, CA area for your pets? The veterinarians at Tierrasanta Veterinary Hospital in San Diego are eager and happy to help. Below is more information about the conditions we treat.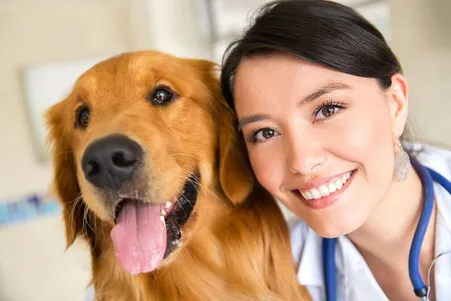 The Most Common Reasons Why Pets Visit the Vet
There are many reasons why pets may visit the vet. Some common reasons why a pet may need to visit an animal hospital include dental disease and skin allergies. Reasons can vary among animals, although both of the above conditions top the list. If you notice any signs of illness in your pet, please bring them to the Tierrasanta Veterinary Hospital as soon as possible to get treated.
Most Common Conditions in Dogs and Cats
Dogs and cats need to visit the vet for several reasons. Common conditions that lead cats needing to visit the veterinary hospital are ear infections, murmer or valvular heart disease, upset stomach, tooth infection, allergic or atopic dermatitis, hyperthyroidism, renal disease, inflammatory bowel disease, and diarrhea. Dogs commonly need to go to the animal hospital if they have ear infections, anal gland sacculitis, hot spots, benign skin cancer, upset stomach, and tooth infection.
Symptoms to Look Out For
There are symptoms to look out for in both dogs and cats. Pet owners should give their local veterinarians a visit if their cat or dog has symptoms of an illness.
Symptoms to look out for include:
Constipation or diarrhea
Abnormal behaviors
Coughing
Abnormal or irregular drinking or eating
Vomiting or regurgitating food soon after eating
Coat looks dull
Urinating and defecating habits that have changed
There are symptoms not on this list that could occur for your pet, and you should bring your pet in for treatment at Tierrasanta Veterinary Hospital to be safe. Please contact us if you see any of these symptoms in your dog or cat, or if you have any questions about our practice and the conditions we treat.
Contact Your Trusted San Diego Veterinarians at Tierrasanta Veterinary Hospital
Make an appointment with us today to get your pet healthy and happy again. You can visit us at Tierrasanta Veterinary Hospital located at 10799 Tierrasanta Blvd., San Diego, CA 92124. You can also call us at (858) 292-6116 to make an appointment over the phone.