As animals grow older, the cartilage around their joints begins to thin, putting them at increased risk for arthritis. This condition can be painful and limit your pet's mobility. At Tierrasanta Veterinary Hospital in San Diego, Dr. Schexneider can diagnose arthritis in pets and provide a suitable treatment.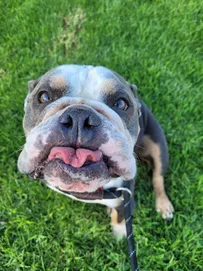 What Are Signs of Arthritis In Pets?
Since your pet cannot tell you when it is in pain, it is important to monitor your pet's health and watch for symptoms of arthritis. Common indicators of animal arthritis include:
Limping
Irritability
Fatigue
Decreased mobility
Loss of muscle mass
You may also notice that your pet cries out in pain when it is touched. If you suspect that your pet is suffering from arthritis, you should bring your animal to a veterinarian's office as soon as possible.
How Your Veterinarian Can Help
Even though there is no way to cure arthritis, there are many things that your vet can do to treat your pet's condition and keep it comfortable. Some medications can help ease the symptoms and repair damaged cartilage. Grooming and massage can help as well.
Your vet may also recommend lifestyle changes, such as a change in diet, or a softer bed. You may be able to make it easier for your pet to move around by placing rugs over slippery floors. Veterinary care is the best way to provide your pet with relief and improve its quality of life.
Managing and Preventing Arthritis
Once your pet has been diagnosed with arthritis, your vet can work with you to take steps to manage its condition. Weight management, exercise, and supplements can do a lot to relieve the symptoms that your pet is currently experiencing.
Our vet can also help you to take steps to reduce the risk of arthritis in your pet. A nutritionally sound diet can greatly reduce your pet's risk for arthritis, as can joint supplements. Even regular veterinary care visits can help you lower the risk of health issues as your pet ages.
While it is normal for senior pets to experience some health issues, there are many steps you can take to keep your pet as healthy and comfortable as possible as it enters its golden years. Work alongside your vet to ensure that your pet is receiving quality care.
Get Treatment for Pet Arthritis in San Diego, CA
If you are concerned that your pet may have arthritis, reach out to Tierrasanta Veterinary Hospital in San Diego. Dr. Schexneider will provide your pet with a comprehensive exam and create a treatment plan designed to provide relief and improve your pet's quality of life. Call our team today at (858) 292-6116 or reach us through our website by using our online contact form.